Going on vacation or for the winter in Florida, more and more travelers prefer to book villas or apartments in condominiums instead of the usual hotel rooms, because this is a comfortable option.
Why choose Pelican Beach Resort?
This resort has an excellent location – in the heart of the Destin resort area. This is a private community, so you will be completely safe, as in a small town with its own infrastructure. In addition, you will find a world-famous white sand beach.
The hotel offers some of the best vacation rental conditions for your rest. Condominiums are waiting for you, in the atmosphere of which there is ease and refined southern charm.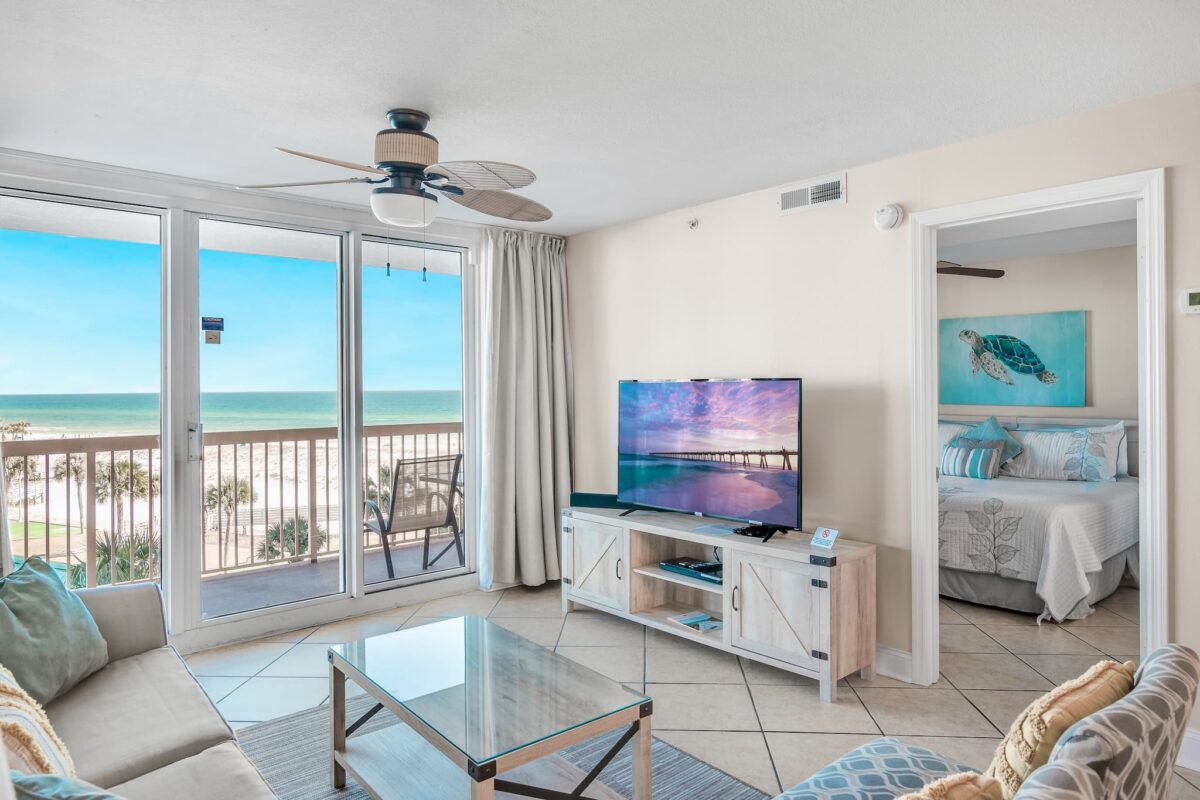 There are a lot of amenities waiting for you at the resort, so you can really relax without thinking about your problems. If you need to do laundry, there is a washing machine on each floor, and the two-bedroom apartment has its own washing machine and dryer.
If you get tired of spending all your time on the territory of the resort, then the sights of Destin, Florida will be near you, as well as a variety of fine restaurants where you can have dinner with the whole family. The hypermarket, the usual McDonald's are a mile away from the hotel.
Additional benefits
As it is written above, there is a security service on the territory of the Pelican Beach Resort in Destin, Florida, so you should not worry about it. Also, the reception is open around the clock, so you can contact them for help at any time.
For a comfortable stay on the beach, you can rent a sunbed and an umbrella for a few hours so as not to get burned. So, no one will take your place and your vacation on the beach will be unforgettable.
If you do not want to spend time on the beach, then you will have the opportunity to swim in the pool, because there will be 3 outdoor pools and 1 indoor pool available to you. There is also a separate swimming pool for children.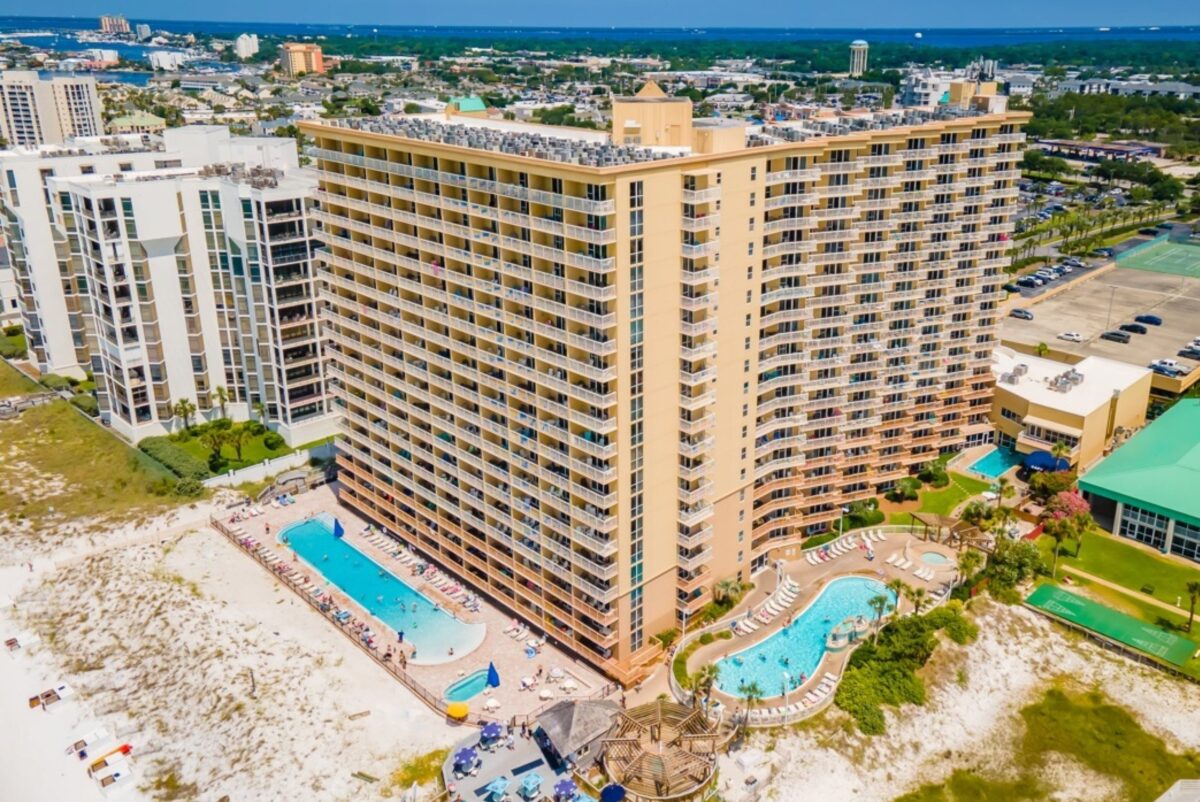 Undoubtedly, you will be able to order cocktails from the bar both on the beach and to have them brought to you in the pool. You will be able to taste gastronomic delights. In addition, there are vending machines throughout the territory where you can buy small snacks and bottled drinks.
If you get tired of swimming, then when using condo rental you have access to a game room where there are video games. Also, from the facilities there are tennis courts, a basketball court, so you will not be bored to spend your vacation at the resort. The hotel also offers free parking.
If you want to fully relax with the whole family in Florida, then be sure to take a closer look at the Pelican Beach Resort hotel, and you will be satisfied.