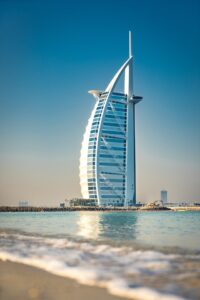 Dubai attracts not only with a high level of salaries and favorable conditions for business. People from all over the world buy apartments here for other reasons as well. Here are the reasons for apartments to Buy that become decisive when choosing a region for living and investing.
Comfort level
Dubai is an ultra-modern metropolis. Absolutely everything, from the quality of the roadway to any infrastructure facility, has one goal – to make a person's life comfortable.
Even the basic package includes a swimming pool, gym and concierge. In the middle, a spa and a playground for children are already being added. And in luxury, in general, a complete set of amenities – to all of the above, feel free to add a tennis court, yoga room, football field, valley parking, barbecue areas.
It is one of the most beautiful and ultra-modern cities in the world. One view from the window is worth it. Choose what you like best – the endless sea with its amazing sunrises and sunsets or the fantastically beautiful landscape at the skyline level.
Transaction security
To minimize the risks of real estate buyers, the state controls the activities of construction companies and obliges to carry out all operations with the participation of third parties. Thanks to this, objects are handed over on time, and fraudulent actions are almost impossible. The main thing is to turn to reliable specialists with extensive experience and a good reputation like ETAGI.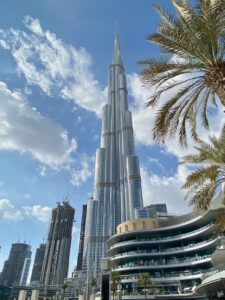 Life in the business center of the world
Life in Dubai is literally in full swing. People from all over the world live and come here on business matters. If you are a good specialist, you can build yourself a dizzying career, because the pros are especially valued here.
Numerous exhibitions taking place in Dubai every year allow you to be the first to know about all the innovations and inventions.
No property tax
In Dubai, you do not need to pay tax on the ownership of an apartment, even if you are a foreigner. A one-time fee for registration of real estate, which is 4% – that's all that the owner deducts to the state.
A separate story with utility bills and payment for house maintenance. Their size depends on the area of ​​the apartment, the residential facility in which the property is located, and the level of amenities. The prices are quite adequate – on average, it goes from 15 to 75 dirhams per square meter of apartments. But villas and townhouses are cheaper to maintain, since there is no need to pay for the maintenance of common areas.
Payback
Dubai attracts different people: tourists, businessmen and hired employees. Most housing rents, which means that there is always a demand for apartments. Foreign owners can dispose of their real estate in full – sell, lease (both long-term and short-term). With the right choice of investment property, you can quickly offset the cost of purchasing it and get a stable source of income.