Whether it's for a conference, meeting, or social gathering, handout souvenirs are always a great way to get your brand in front of people. However, you need to choose items that will be appreciated and used during the event. Here are a few ideas for memorable swag that will make your attendees smile.
Handout Souvenirs
Whether you are attending a trade show, conference or even an event in your own backyard, handout souvenirs can make your event memorable and help you stand out from the competition.
For instance, a personalized coffee cup is a great gift to give away at your next event. You can customize it with your company logo, a fun quote, or even a funny fact that will get everyone talking.
A custom hat is another useful event gift idea for your employees and conference attendees. They will enjoy wearing it outside and you will have a good walking advertisement for your company.
If you're going to giveaway a coffee cup, choose a high-quality one that's durable and will last long enough for your attendees to use it again. A porcelain cup is also a cool item to give away at your event because it will look classy and impressive.
You can also give your attendees a selfie light or a smart phone charger that charges their phones using its own power bank. Those are the best of the lot, and it's something that everyone will appreciate receiving at your next event. You can even go all out and fill your swag bag with these items and see which ones your attendees really like. The most important thing is to think about your audience and their needs.
Promotional Items
Whether you're looking to entice people to your stand or introduce them to your brand, promotional items can be a great way to help. They're an effective ice-breaker and can even act as a lasting reminder of your event.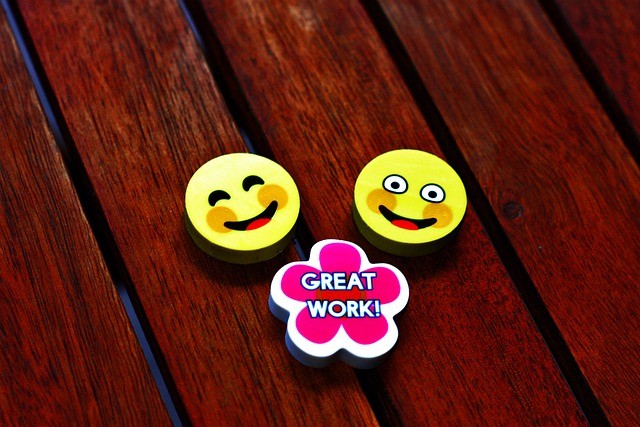 The most popular types of promo items range from branded pens to travel mugs and bags. They are an inexpensive marketing tool that can be used to generate a high return on investment. They can also be a great way to show appreciation to your customers, or to strengthen the relationship with your employees.
You can even use promotional items to increase your customer retention rate by giving them an item they can use again and again after the initial meeting. This way, your company's logo will be on a product that they will actually use.
For example, a promotional pen that is given away to every visitor at your exhibition stand will be passed around several times before it runs out of ink. If your attendees pass the pen on to a new visitor, the pen could end up being seen by as many as 15-20 people over the course of the day! This is a huge number of impressions.
In general, there are three key factors to consider when choosing a promo item. First, you need to decide on what your audience will be interested in. Next, you need to think about the value of the item.
Another important factor is the quality of the promotional item. This will affect the longevity of your marketing campaign and how well it will be received by your audience.
Finally, you need to consider your budget. Depending on your audience, you may be able to afford a higher-quality product that will last longer and bring you a better return on investment.
Promotional products are a powerful and cost-effective marketing tool for any business. They provide a lower cost per impression than prime time TV commercials, magazine ads, and radio commercials and continue to be seen by your prospects over and over again. Plus, 85% of consumers will remember the name and logo of an advertiser that gave them a free product.
Custom Pins
Pins are a popular promotional item that is easy to design and customizable to suit your needs. This makes them a great way to build brand awareness and get your company name in front of potential customers.
Custom pins make a great handout for events or meetings where you want to recognize employees or volunteers. They also make great rewards for years of service or high achievement. Use them to mark special occasions like weddings or holidays.
Whether you're a wedding planner or a bride and groom, giving your guests something they can wear to celebrate their big day will help them remember your event for years to come! A custom acrylic pins can be a fun souvenir that they'll love to wear.
Travellers are always looking for unique ways to take home memories from their trip, so a custom pin is a perfect souvenir option! Have a photo of the sights you saw and your friends printed onto a button pin, and you'll have an awesome keepsake to remind you of your adventure.
Don't forget to check with your chosen manufacturer about their packaging and shipping methods. Most enamel pins arrive in a small plastic bag, but some manufacturers may be able to offer you backing cards for extra protection.
The colors you choose for your pins can have a huge impact on the emotions people feel when they see them. For example, red has long been associated with romance and passion, while blue can evoke feelings of tranquility and peace. It's a good idea to research color psychology before designing your pins to ensure that they create positive feelings and reflect well back on your organization.
Customized Items
The concept of creating products that are customized specifically for the customer is a modern and viable business model. The benefits of personalized products are numerous, and include improved customer satisfaction, a stronger brand reputation, more loyal customers, a higher perceived value of the goods and services delivered, and greater revenue opportunities down the line.
Customizing your product or service for the customer is the best way to ensure that the customer is satisfied with their purchase. The key is to find the right mix of product features to match the needs and expectations of your target audience. The most important step is to ensure that your product or service has a high degree of quality and customer service. The best way to do this is to have a dedicated customer service department and a well designed and organized web site.
Corporate Gifts
If you are a business owner, you may want to consider giving out corporate gifts during various events. These gifts can help you build relationships with clients and employees, as well as show your appreciation for their contributions.
A great way to give a thoughtful gift is to find items that are unique and personalized. These types of gifts will make your company stand out from the rest and will increase brand recognition.
For example, you could choose to include your company logo on a leather luggage tag that is custom designed in a unique shape or apply the logo image on acrylic stand. This would be a nice, small yet elegant gift for someone who is traveling often.
You can also find a variety of other gifts that can be personalized with your company logo. This could include a laptop bag, mouse pad or seat cushion that is decorated with your company name or logo.
Another gift idea that can be a great way to show your appreciation for your employees is flowers. These gifts are perfect for occasions like graduations from a certification program or weddings. This type of gift will show your employees that you value their time and efforts, and it will also encourage them to continue working hard for your company.
These gifts can also be used to recognize an employee's achievements, such as a promotion or the success of an outstanding quarter. These are important moments to celebrate because they demonstrate that your employees are valued members of your team and are important to the overall growth of your business.
Other unique and personal corporate gifts include personalized notes. Handwritten letters are an inexpensive and meaningful way to express gratitude to your employees. These letters can be sent to a single recipient or shared with a group of colleagues.
You can also choose to customize a desk set for your customers. This type of gift is sure to be appreciated, especially for customers who are new to an office job. It comes with a plaque that can be engraved with their name and job title.